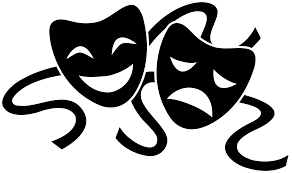 Yesterday was a death day for me as a friend of mine, a cat friend, died as I was holding him. It was a dad process. After he died the emotions rose up within me and I had to go outside to dwell in the sorrow for a few minutes.

This whole experience was very rich emotionally. I would not have wanted to have missed this drama. Yet, because of my clarity of mind, I could see that it was not real or permanent, so I was free from the fear of getting trapped in the drama or the discomfort and pain of the sadness. I could enjoy the richness of the moment.

Many years ago when my father died suddenly I was trapped in the sorrow and fear of that experience. I realized my own mortality and the idea of my death sat with me for months or even years. It became a theme of my life, the sorrow, and fear of death and destruction. I was trapped in the discomfort and pain of this idea and it affected all aspects of my life.

It was not until I developed the skills of clarity that I was able to see that death is just a thought, and electrochemical impulse traveling along the neurons of the brain, and that it had no power over me except for my habitual emotional reaction to this thought, which was something I could change.

And so, I started to work on developing the skills of relaxing and not reacting to thoughts.